Yes, revisions, Season 1 is available on Netflix in Japan, but did you know you can unlock thousands of movies and shows not currently available in Japan? The release date for Netflix Japan was January 10th 2019, and it's currently not available on Netflix in any other countries.
Check out this sample list of movies you can unlock through American and International Netflix, including "Hakyu Hoshin Engi (2018)", "Divine Gate (2016)", and "Undefeated Bahamut Chronicle (2016)"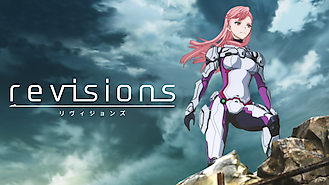 revisions, Season 1
2018
When Shibuya time-warps to 2388, high schooler Daisuke and his friends are conscripted by AHRV agent Milo to fight the hostile cyborg race, revisions. Flung three centuries into the future, Shibuya residents are caught between opposing forces with no clear way to return.
Cast
Koki Uchiyama

Mikako Komatsu

Nobunaga Shimazaki

Rie Takahashi

Manaka Iwami

Soma Saito