Yes, Skiptrace is available on Netflix in Japan, but did you know you can unlock thousands of movies and shows not currently available in Japan? The release date for Netflix Japan was February 5th 2019, and here are the dates it was released on Netflix in other countries:
Netflix Netherlands: Released on January 27th, 2018
Netflix Argentina: Released on January 3rd, 2018
Netflix Australia: Released on December 20th, 2017
Netflix Canada: Released on February 8th, 2017
Netflix USA: Released on January 5th, 2017
Netflix UK: Released on November 17th, 2016
Netflix Ireland: Released on November 17th, 2016
Netflix France: Released on November 16th, 2016
Check out this sample list of movies you can unlock through American and International Netflix, including "The Legend of Drunken Master (1994)", "Thunderbolt and Lightfoot (1974)", and "Rumble in the Bronx (1995)"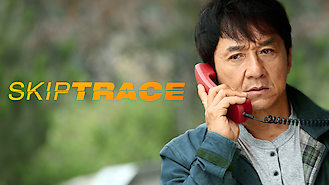 Skiptrace
2016
To capture a crime lord who killed his partner and kidnapped his partner's daughter, a Hong Kong detective teams with a smart aleck American gambler. One has to avenge his partner's death. The other just has to save his own hide. It's a Far East road trip for the ages.
Cast
Jackie Chan

Johnny Knoxville

Fan Bingbing

Eric Tsang

Eve Torres

Winston Chao