Yes, Weapon Front-Line JASDF Multirole... is available on Netflix in Japan, but did you know you can unlock thousands of movies and shows not currently available in Japan? The release date for Netflix Japan was December 5th 2018, and it's currently not available on Netflix in any other countries.
Check out this sample list of movies you can unlock through American and International Netflix, including "John Waters: This Filthy World (2006)", "Senna (2010)", and "Anvil! The Story of Anvil (2008)"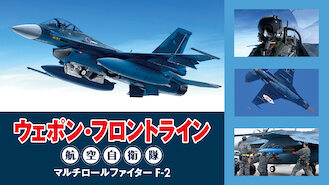 Weapon Front-Line JASDF Multirole...
2017
Get an inside look at the JASDF F-2, a multirole fighter jet with advanced maneuverability, capable of engaging in combat over land, sea and air.