Yes, Yamakasi is available on Netflix in Japan, but did you know you can unlock thousands of movies and shows not currently available in Japan? The release date for Netflix Japan was January 10th 2019, and here are the dates it was released on Netflix in other countries:
Netflix France: Released on May 21st, 2017
Check out this sample list of movies you can unlock through American and International Netflix, including "From Paris with Love (2010)", "The Prey (2011)", and "The Great Escape (1963)"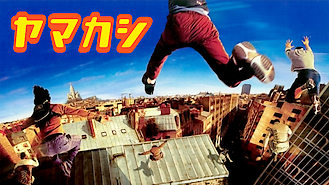 Yamakasi
2001
Seven daredevils who constantly test their abilities and the patience of the police use their skills to find a heart and a surgeon for a young fan. They climb buildings and bridges just for sport. Now, they'll have to use every trick they can to help save a sick boy.
Cast
Châu Belle Dinh

Williams Belle

Malik Diouf

Yann Hnautra

Guylain N'Guba-Boyeke

Charles Perrière

Laurent Piemontesi