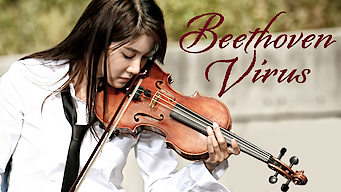 Is
Beethoven Virus: Beethoven Virus (2008)
on Netflix Luxembourg?
1 / 5 (compiled from 1 review source)
Luxembourgian Netflix Release: March 9, 2019
TV Dramas, Music & Musicals, Korean TV Shows
Synopsis
A brilliant maestro with a brusque disposition gets entangled in the lives of a violinist and a traffic cop, who has a gift for music.
Watch on Netflix
Cast
Kim Myung-min, Jang Keun-suk, Lee Ji-ah, Lee Soon-jae, Song Ok-sook, Park Cheol-min, Jung Seok-yong, Lee Han-wi
Beethoven Virus: Beethoven Virus
Season 1 of Beethoven Virus has 18 episodes. Because different Netflix countries have different availability for episodes, you'll need to check the episode listing below to see which are available in Luxembourg.
You can also click on any episode below to get more information on which Netflix countries it is available in.