Yes, The Affair, Season 4 is available on Netflix in Luxembourg, but did you know you can unlock thousands of movies and shows not currently available in Luxembourg? The release date for Netflix Luxembourg was December 6th 2018, and here are the dates it was released on Netflix in other countries:
Netflix Mexico: Released on December 6th, 2018
Netflix Belgium: Released on November 20th, 2018
Netflix Brazil: Released on September 30th, 2018
Check out this sample list of movies you can unlock through American and International Netflix, including "It's Always Sunny in Philadelphia (2005-2013)", "Terriers (2010)", and "Nurse Jackie (2009-2011)"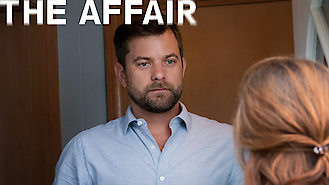 The Affair, Season 4
2014
Meeting in a seaside resort, second-rate novelist Noah and disillusioned waitress Alison embark on a perilous liaison fraught with hidden desires. Disappointment and sorrow lead them into an extramarital affair. But their own memories betray them more.
Cast
Dominic West

Ruth Wilson

Maura Tierney

Joshua Jackson

Julia Goldani Telles

Jake Siciliano

Jadon Sand