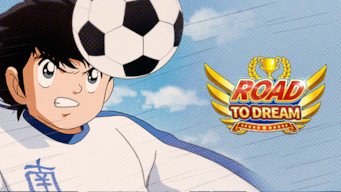 Is
キャプテン翼: Road to Dream (2001)
on Netflix Mexico?
1 / 5 (compiled from 1 review source)
Mexican Netflix Release: April 15, 2019
Japanese TV Shows, Anime Series, Kids' TV, Shounen Anime, TV Shows based on Manga, Action Anime, Sports Anime
Synopsis
As pro soccer player Tsubasa Oozora prepares for a game that will be crucial to his future, he reflects on his lifelong devotion to the game. A young prodigy has an almost supernatural relationship with soccer. FIFA won't know what hit it.
Watch on Netflix
キャプテン翼: Road to Dream
Road to Dream of キャプテン翼 has 42 episodes. Because different Netflix countries have different availability for episodes, you'll need to check the episode listing below to see which are available in Mexico.
You can also click on any episode below to get more information on which Netflix countries it is available in.