What's New on Netflix Netherlands
Here's what's new on Netflix Netherlands today, with the most recent Netflix releases at the top. Check back often! Netflix has new releases throughout the day, so we are constantly updating this list.
Comedies, Stand-Up Comedy
Comic Nate Bargatze touches on air travel, cheap weddings, college football, chocolate milk and the perils of ordering coffee in this stand-up special. Delightfully deadpan and down-to-earth, this Tennessee Kid is taking aim at the absurdities of everyday life.
More Info
Mar

26 2019
Consumed by the Twinning Rune, Clary flees with Jonathan to a Downworlder club, where they hope to obtain Morning Star. Izzy tries to reforge Glorious.
More Info
Mar

25 2019
Mar

25 2019
Tobias sows chaos in the city as he goes after Black Lightning's power source, and Jennifer seeks redemption after a mission gone awry.
More Info
Mar

24 2019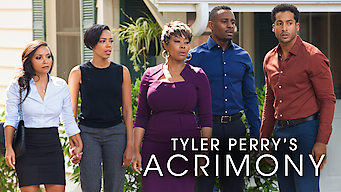 Mar

24 2019
Psychological Thrillers, Dramas, Thrillers
Melinda spirals into a vindictive rage when she discovers that the husband she supported -- financially and faithfully -- for years has betrayed her. He took advantage of her loyalty. She formed an unhealthy obsession. This split is not going to be amicable.
More Info
Mar

24 2019
Facing a difficult choice between Josh, Nathaniel and Greg, Rebecca procrastinates instead -- by heading to Vegas to help an old nemesis.
More Info
Mar

24 2019
An unexpected guest puts a kink in Fallon's plans to shield Blake from family drama. Culhane and Cristal team up to solve a business problem.
More Info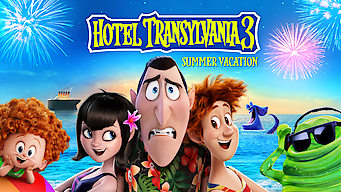 Mar

24 2019
Comedies, Children & Family Movies, Family Comedies
It's love at first sight for Dracula when he meets Ericka, the charming but mysterious captain of the monster cruise that Mavis plans for the family. Her dad is lonely and stressed. Time for a family vacation! But watch out -- someone's out to crush all monsterkind.
More Info
Indian TV Shows, Crime TV Shows, Hindi-Language TV Shows, TV Thrillers, Social Issue TV Dramas
As Delhi reels in the aftermath of a gang rape, DCP Vartika Chaturvedi leads a painstaking search for the culprits. Based on the 2012 Nirbhaya case. Solving this crime meant more than just doing their jobs -- it meant facing mirrors they had all long avoided.
More Info