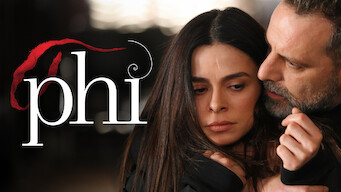 Is
Phi: Season 1 (2017)
on Netflix Netherlands?
1 / 5 (compiled from 1 review source)
Dutch Netflix Release: May 12, 2019
TV Dramas, TV Thrillers, TV Shows based on Books
Synopsis
A philanderer and renowned psychiatrist pursues his dangerous obsession with a dancer while keeping a lid on his dark past. He worships the golden ratio, but it's an irrational number. And like the flames of love, it's bound to consume him.
Watch on Netflix
Cast
Ozan Güven, Serenay Sarıkaya, Mehmet Günsür, Berrak Tüzünataç, Büşra Develi, Tülay Günal, Osman Sonant
Phi: Season 1
Season 1 of Phi has 12 episodes. Because different Netflix countries have different availability for episodes, you'll need to check the episode listing below to see which are available in the Netherlands.
You can also click on any episode below to get more information on which Netflix countries it is available in.