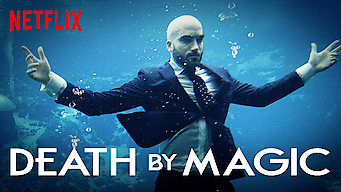 Is
Death by Magic: Season 1 (2018)
on Netflix Netherlands?
1 / 5 (compiled from 1 review source)
Dutch Netflix Release: November 30, 2018
US TV Shows, Reality TV
Synopsis
Magician Drummond Money-Coutts travels the globe, sharing his infectious love of his craft and attempting feats that proved fatal to other magicians. His charm, impeccable. His tricks, astounding. But make no mistake -- with these stunts, life and death is no exaggeration.
Watch on Netflix
Cast
Drummond Money-Coutts
Death by Magic: Season 1
Season 1 of Death by Magic has 8 episodes. Because different Netflix countries have different availability for episodes, you'll need to check the episode listing below to see which are available in the Netherlands.
You can also click on any episode below to get more information on which Netflix countries it is available in.