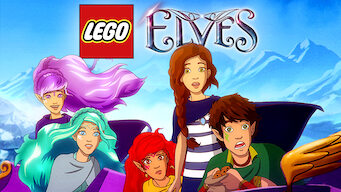 Is
LEGO: Elves: Season 1 (2016)
on Netflix Netherlands?
Dutch Netflix Release: February 5, 2019
Kids' TV, Scandinavian TV Shows, TV Cartoons, Nordic TV Shows, Danish TV Shows
Synopsis
Emily Jones is just an ordinary girl -- with one big exception. Her magical amulet can transport her to a new world where four elves need her help. Elves inspired by the elements team up with a courageous girl from another world. Adventure awaits in Elvendale.
Watch on Netflix
Cast
Ashleigh Ball, Erin Mathews, Kyle Rideout