Yes, 100% Coco is available on Netflix in the Netherlands, but did you know you can unlock thousands of movies and shows not currently available in the Netherlands? The release date for Netflix Netherlands was December 5th 2018, and it's currently not available on Netflix in any other countries.
Check out this sample list of movies you can unlock through American and International Netflix, including "The Grapes of Wrath (1940)", "The Last Picture Show (1971)", and "A Bronx Tale (1993)"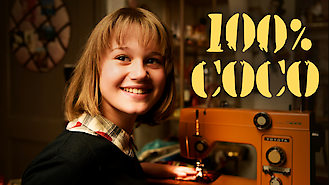 100% Coco
2017
On the first day of school, exuberant fashionista Coco finds it's tough to stand out. Will a mask and a vlog give her the courage to be herself?
Cast
Nola Kemper

Valentijn Avé

Merel de Zwart

Firy Beuk

Thom Vendrik