Yes, Admiral is available on Netflix in the Netherlands, but did you know you can unlock thousands of movies and shows not currently available in the Netherlands? The release date for Netflix Netherlands was August 2nd 2016, and here are the dates it was released on Netflix in other countries:
Netflix Argentina: Released on January 3rd, 2018
Netflix Japan: Released on November 18th, 2016
Netflix Belgium: Released on August 4th, 2016
Netflix Canada: Released on May 1st, 2016
Netflix USA: Released on May 1st, 2016
Check out this sample list of movies you can unlock through American and International Netflix, including "Touching the Void (2003)", "Quest for Fire (1981)", and "Star Trek III: The Search for Spock (1984)"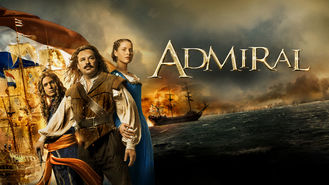 Admiral
2015
In the 1600s, when the Netherlands is under attack by the British navy and on the verge of civil war, a Dutch admiral is his country's only hope. Threatened by war, the future for this nation looks bleak. That's when one leader and his team find their destiny.
Cast
Frank Lammers

Barry Atsma

Sanne Langelaar

Egbert-Jan Weeber

Roeland Fernhout

Lieke van Lexmond

Derek de Lint

Tygo Gernandt

Hajo Bruins

Victor Löw

Gene Bervoets

Jules Croiset