Yes, Attack the Block is available on Netflix in the Netherlands, but did you know you can unlock thousands of movies and shows not currently available in the Netherlands? The release date for Netflix Netherlands was March 18th 2017, and here are the dates it was released on Netflix in other countries:
Netflix Ireland: Released on December 15th, 2018
Netflix UK: Released on December 15th, 2018
Netflix Egypt: Released on November 10th, 2018
Netflix Belgium: Released on March 31st, 2017
Netflix Spain: Released on October 19th, 2015
Netflix Japan: Released on September 30th, 2015
Check out this sample list of movies you can unlock through American and International Netflix, including "In the Loop (2009)", "Midnight Run (1988)", and "Thunderbolt and Lightfoot (1974)"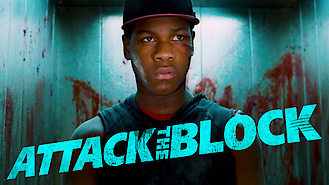 Attack the Block
2011
When aliens attack a South London neighborhood, a teen gang pulls together to protect their turf by any means necessary. But extraterrestrials prove far more formidable than anyone they ever jumped on the streets.
Cast
John Boyega

Jodie Whittaker

Alex Esmail

Franz Drameh

Leeon Jones

Simon Howard

Luke Treadaway

Jumayn Hunter

Danielle Vitalis

Paige Meade

Nick Frost

Terry Notary