Yes, Black Water is available on Netflix in the Netherlands, but did you know you can unlock thousands of movies and shows not currently available in the Netherlands? The release date for Netflix Netherlands was January 7th 2019, and here are the dates it was released on Netflix in other countries:
Netflix Ireland: Released on January 1st, 2019
Netflix UK: Released on January 1st, 2019
Check out this sample list of movies you can unlock through American and International Netflix, including "The Fifth Element (1997)", "Das Boot: Director's Cut (1981)", and "Face/Off (1997)"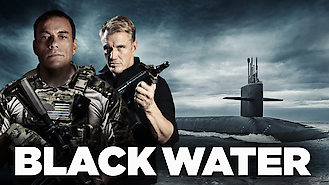 Black Water
2018
A faithful CIA operative is drugged and brought aboard the Blackwater, a high-security submarine. His jailors plan to torture the truth out of him. He's framed for treason, but swears he's innocent. Now, he must work with an unlikely ally to fight for the truth.
Cast
Jean-Claude Van Damme

Dolph Lundgren

Al Sapienza

Jasmine Waltz

Patrick Kilpatrick

Kristopher Van Varenberg

Courtney B Turk

Aleksander Vayshelboym

Lance E. Nichols