Yes, Blade Runner: The Final Cut is available on Netflix in the Netherlands, but did you know you can unlock thousands of movies and shows not currently available in the Netherlands? The release date for Netflix Netherlands was December 6th 2018, and it's currently not available on Netflix in any other countries.
Check out this sample list of movies you can unlock through American and International Netflix, including "Air Force One (1997)", "Dune (1984)", and "The Fifth Element (1997)"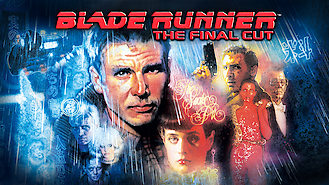 Blade Runner: The Final Cut
1982
In a smog-choked dystopian Los Angeles, blade runner Rick Deckard is called out of retirement to snuff a quartet of escaped "replicants." The ultimate version of Ridley Scott's visionary masterpiece includes never-before-seen footage and a clearer narrative.
Cast
Harrison Ford

Rutger Hauer

Sean Young

Edward James Olmos

M. Emmet Walsh

Daryl Hannah

William Sanderson

Brion James

Joe Turkel

Joanna Cassidy

James Hong

Morgan Paull