Yes, Coco is available on Netflix in the Netherlands, but did you know you can unlock thousands of movies and shows not currently available in the Netherlands? The release date for Netflix Netherlands was September 13th 2018, and here are the dates it was released on Netflix in other countries:
Netflix South Korea: Released on February 2nd, 2019
Netflix Argentina: Released on June 1st, 2018
Netflix Canada: Released on June 1st, 2018
Netflix USA: Released on May 31st, 2018
Check out this sample list of movies you can unlock through American and International Netflix, including "Born Free (1966)", "The Meerkats (2008)", and "The Secret of Kells (2009)"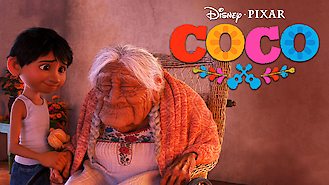 Coco
2017
On Día de los Muertos, young would-be musician Miguel crosses into the afterlife on a quest to meet his ancestor and understand his family legacy. Music is his life, but it's forbidden in his family. To understand why, he'll have to speak to his ancestor in person.
Cast
Anthony Gonzalez

Gael García Bernal

Benjamin Bratt

Alanna Ubach

Renee Victor

Ana Ofelia Murguía

Dyana Ortelli

Blanca Araceli

Herbert Siguenza

Natalia Cordova-Buckley

Luis Valdez

Sofía Espinosa