Yes, Hobo with a Shotgun is available on Netflix in the Netherlands, but did you know you can unlock thousands of movies and shows not currently available in the Netherlands? The release date for Netflix Netherlands was September 12th 2013, and here are the dates it was released on Netflix in other countries:
Netflix USA: Released on September 15th, 2018
Netflix Argentina: Released on January 3rd, 2018
Netflix Canada: Released on December 1st, 2016
Netflix Japan: Released on April 6th, 2016
Netflix France: Released on October 15th, 2015
Netflix Ireland: Released on May 1st, 2015
Netflix UK: Released on May 1st, 2015
Netflix New Zealand: Released on March 27th, 2015
Netflix Australia: Released on March 23rd, 2015
Check out this sample list of movies you can unlock through American and International Netflix, including "Gomorrah (2008)", "Midnight Run (1988)", and "Thunderbolt and Lightfoot (1974)"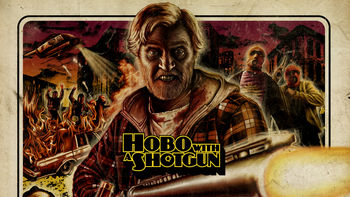 Hobo with a Shotgun
2011
This gleefully over-the-top revenge fantasy involves a bum who rolls into town hoping to start over, only to find his adopted city saturated in violence and ruled by a crime lord. The hobo's answer? Lay waste to every lowlife who crosses his path.
Cast
Rutger Hauer

Molly Dunsworth

Gregory Smith

Brian Downey

Nick Bateman

Pasha Ebrahimi

Rob Wells

Drew O'Hara

Jeremy Akerman

Mark A. Owen