Persepolis is not available on Netflix in the Netherlands, but it can be unlocked and watched on Netflix anywhere worldwide! No release date has been given yet for when it might be available on Netflix in the Netherlands, but here are some countries where it can be streamed online, along with the release date for each country:
Netflix France: Released on February 1st, 2016
Netflix Italy: Released on October 21st, 2015
Check out our steps for watching Persepolis from the Netherlands through Netflix France, plus watch American Netflix, through many other countries and more than double your Netflix catalogue!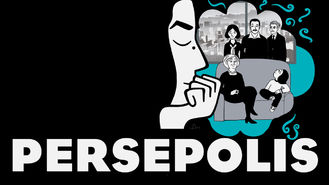 Persepolis
2007
This animated Oscar nominee follows a young woman's childhood in repressive Iran, her adolescence in France and her return to Tehran as an adult.
Cast
Catherine Deneuve

Danielle Darrieux

Tilly Mandelbrot

Chiara Mastroianni

Gena Rowlands

Simon Abkarian

François Jerosme

Amethyste Frezignac

Iggy Pop