Yes, Winchester is available on Netflix in the Netherlands, but did you know you can unlock thousands of movies and shows not currently available in the Netherlands? The release date for Netflix Netherlands was January 8th 2019, and here are the dates it was released on Netflix in other countries:
Netflix Australia: Released on December 5th, 2018
Netflix Ireland: Released on November 28th, 2018
Netflix UK: Released on November 28th, 2018
Netflix USA: Released on September 15th, 2018
Netflix Canada: Released on September 4th, 2018
Check out this sample list of movies you can unlock through American and International Netflix, including "Pet Sematary (1989)", "From Dusk Till Dawn (1996)", and "Session 9 (2001)"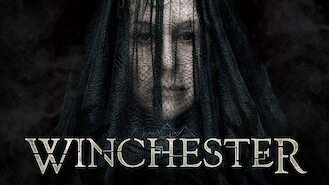 Winchester
2018
The heiress to a vast firearms fortune constructs a mansion with a maze-like interior to ward off the spirits of those killed by her family's product. Her fortune flowed from a machine of death. Any house she lives in is doomed to be haunted.
Cast
Helen Mirren

Jason Clarke

Sarah Snook

Angus Sampson

Finn Scicluna-O'Prey

Laura Brent

Tyler Coppin

Eamon Farren

Bruce Spence