Yes, Manchester by the Sea is available on Netflix in Norway, but did you know you can unlock thousands of movies and shows not currently available in Norway? The release date for Netflix Norway was December 5th 2018, and here are the dates it was released on Netflix in other countries:
Netflix Sweden: Released on December 5th, 2018
Netflix Denmark: Released on December 5th, 2018
Netflix Finland: Released on December 5th, 2018
Netflix Australia: Released on November 16th, 2018
Netflix New Zealand: Released on November 6th, 2018
Netflix Egypt: Released on October 31st, 2018
Netflix Spain: Released on October 6th, 2018
Netflix South Korea: Released on April 4th, 2018
Check out this sample list of movies you can unlock through American and International Netflix, including "Das Boot: Director's Cut (1981)", "Damages (2007-2012)", and "Project X (1987)"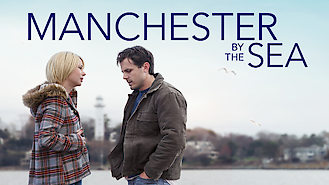 Manchester by the Sea
2016
A guilt-ridden loner grapples with being named legal guardian of his 16-year-old nephew and returning to his hometown, which holds haunting memories. Grief plagues him in a town he'd hoped to leave behind. Can he overcome his crippling guilt to help his nephew?
Cast
Casey Affleck

Michelle Williams

Kyle Chandler

Lucas Hedges

C.J. Wilson

Heather Burns

Tate Donovan

Josh Hamilton

Anna Baryshnikov

Matthew Broderick

Gretchen Mol