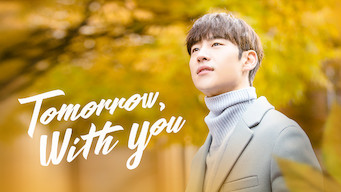 TV Dramas, Korean TV Shows, Romantic TV Dramas
Creator(s): Heo Seong-hye
Synopsis
The head of a real estate firm with the ability to travel through time by taking the subway marries a photographer to try and change his future.
Watch on Netflix
Cast
Shin Mina, Lee Je-hoon, Kim Ye-won, Cho Han-cheul, Baek Hyeon-jin, Kang Ki-doong, Park Joo-hee, Oh Gwang-rok
Tomorrow with You: Season 1
Season 1 of Tomorrow with You has 16 episodes. Because different Netflix countries have different availability for episodes, you'll need to check the episode listing below to see which are available in Panama.
You can also click on any episode below to get more information on which Netflix countries it is available in.