Yes, Tales From The Dark Part 2 is available on Netflix in the Philippines, but did you know you can unlock thousands of movies and shows not currently available in the Philippines? The release date for Netflix Philippines was January 10th 2019, and here are the dates it was released on Netflix in other countries:
Netflix New Zealand: Released on January 10th, 2019
Netflix Australia: Released on January 8th, 2019
Check out this sample list of movies you can unlock through American and International Netflix, including "Touching the Void (2003)", "This Is England (2006)", and "Ip Man 2 (2011)"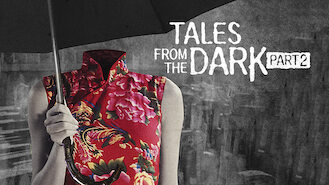 Tales From The Dark Part 2
2013
Hauntings, possession and murder: This compilation features a trio of terrifying shorts from the realm of the supernatural. A nurse's deadly obsession. Students in a haunted school. A passionate tryst gone wrong. Three stories explore the unknown.