Yes, Investigação Criminal, Season 4 is available on Netflix in Portugal, but did you know you can unlock thousands of movies and shows not currently available in Portugal? The release date for Netflix Portugal was February 2nd 2019, and it's currently not available on Netflix in any other countries.
Check out this sample list of movies you can unlock through American and International Netflix, including "Aileen: Life and Death of a Serial Killer (2003)", "If a Tree Falls: A Story of the Earth Liberation Front (2011)", and "Woody Allen: A Documentary (2011)"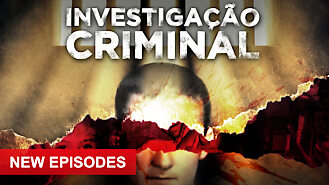 Investigação Criminal, Season 4
2012
This documentary series recounts the police investigations into Brazil's most shocking crimes, from the Nardoni Case to the Park Maniac and more. Shocking, gruesome and true: Step inside the grisly worlds of serial killers and homicidal parents.