Yes, Maudie is available on Netflix in Portugal, but did you know you can unlock thousands of movies and shows not currently available in Portugal? The release date for Netflix Portugal was February 3rd 2019, and it's currently not available on Netflix in any other countries.
Check out this sample list of movies you can unlock through American and International Netflix, including "On the Waterfront (1954)", "New York, I Love You (2008)", and "Lord of War (2005)"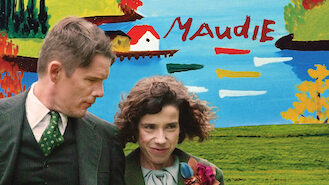 Maudie
2016
Despite severe arthritis and a challenging marriage, an amateur painter defies the odds to become a beloved folk artist in this unconventional biopic. As a social misfit in 1930s Nova Scotia, Maud Lewis's life was painting a bleak picture. She found ways to add color.
Cast
Sally Hawkins

Ethan Hawke

Zachary Bennett

Gabrielle Rose

Kari Matchett

Kate Ross