Yes, Winx Club, Season 7 is available on Netflix in Russia, but did you know you can unlock thousands of movies and shows not currently available in Russia? The release date for Netflix Russia was January 11th 2019, and here are the dates it was released on Netflix in other countries:
Netflix Portugal: Released on January 1st, 2019
Netflix Italy: Released on January 1st, 2019
Check out this sample list of movies you can unlock through American and International Netflix, including "Winx Club (2004-2005)", "SpongeBob SquarePants (1999-2005)", and "SpongeBob SquarePants (2004-2009)"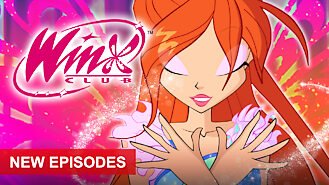 Winx Club, Season 7
2004
In this animated fantasy, a girl named Bloom befriends a band of fairies, then follows them into the secretive and dangerous "Magical Dimension." Fun adventures and cool new friends are only part of what's great about being a fairy. The universe is so magical!
Cast
Liza Jacqueline

Helena Evangeliou

Lisa Ortiz

Kerry Williams

Gregory Abbey

Dan Green

Michael Sinterniklaas

Suzy Myers

Christina Rodriguez

Dani Schaffel

Sebastian Arcelus

Rachael Lillis