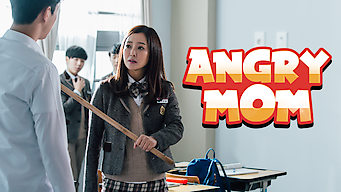 Is
Angry Mom: Angry Mom (2015)
on Netflix Singapore?
1 / 5 (compiled from 1 review source)
Singaporean Netflix Release: March 9, 2019
TV Dramas, Korean TV Shows
Synopsis
A badass mom goes undercover as a high school student to find the bully who traumatized her teenage daughter and exact revenge. She's after her own brand of justice and will do anything for her daughter -- even go after the entire education system.
Watch on Netflix
Cast
Kim Hee-seon, Ji Hyun-woo, Kim You-jung, Kim Tae-hun, Oh Yoon-ah, Cha Seon-wu, Park Yeong-gyu, Park Geun-hyeong
Angry Mom: Angry Mom
Season 1 of Angry Mom has 16 episodes. Because different Netflix countries have different availability for episodes, you'll need to check the episode listing below to see which are available in Singapore.
You can also click on any episode below to get more information on which Netflix countries it is available in.