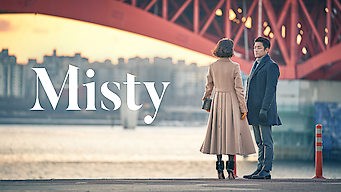 Is
Misty: 시즌 1 (2018)
on Netflix Singapore?
2 / 5 (compiled from 1 review source)
Singaporean Netflix Release: March 9, 2019
K-dramas, TV Dramas, Crime TV Shows, Romantic TV Shows, TV Mysteries
Synopsis
A news anchor at the apex of her hard-earned career contends with a younger rival after her job and a murder case that tests the limits of her marriage. No one knows news like she does -- but it's a different story when the headlines start intersecting with her life.
Watch on Netflix
Cast
Ji Jin-hee, Lee Kyeong-yeong, Jin Ki-joo, Ko Jun, Ahn Nae-sang, Kim Nam-joo, Jeon Hye-jin
Misty: 시즌 1
시즌 1 of Misty has 16 episodes. Because different Netflix countries have different availability for episodes, you'll need to check the episode listing below to see which are available in Singapore.
You can also click on any episode below to get more information on which Netflix countries it is available in.