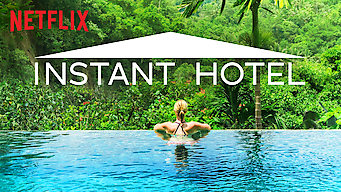 Is
Instant Hotel: Season 1 (2018)
on Netflix Singapore?
1 / 5 (compiled from 1 review source)
Singaporean Netflix Release: December 29, 2018
Competition Reality TV, Australian TV Shows, Food & Travel TV, Reality TV, Home & Garden TV Shows
Synopsis
Teams of Australian homeowners compete for the title of best Instant Hotel by staying overnight in each other's rentals and rating their experience. When these guests check in for the night, they're checking out the competition. Homeowners vie to see whose vacation rental gets top marks.
Watch on Netflix
Cast
Luke Jacobz, Juliet Ashworth
Instant Hotel: Season 1
Season 1 of Instant Hotel has 12 episodes. Because different Netflix countries have different availability for episodes, you'll need to check the episode listing below to see which are available in Singapore.
You can also click on any episode below to get more information on which Netflix countries it is available in.