Yes, Chef & My Fridge, Season 2017 is available on Netflix in Singapore, but did you know you can unlock thousands of movies and shows not currently available in Singapore? The release date for Netflix Singapore was December 6th 2018, and here are the dates it was released on Netflix in other countries:
Netflix Egypt: Released on January 24th, 2019
Netflix Australia: Released on December 14th, 2018
Netflix Thailand: Released on December 9th, 2018
Netflix Brazil: Released on October 1st, 2018
Netflix Mexico: Released on September 29th, 2018
Netflix Philippines: Released on September 28th, 2018
Netflix Luxembourg: Released on September 27th, 2018
Netflix Taiwan: Released on September 25th, 2018
Check out this sample list of movies you can unlock through American and International Netflix, including "Surveillance Oz (2012)", "Surveillance Oz (2012)", and "Surveillance Oz (2012)"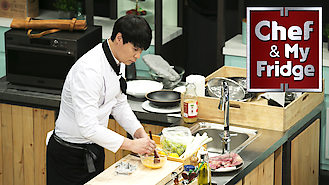 Chef & My Fridge, Season 2017
2014
The best chefs of Korea go head-to-head to create impromptu dishes that feature ingredients found inside the guest stars' very own refrigerators. Celebrities bring their fridges and personal food requests. Chefs get 15 minutes to satisfy some picky palates.
Cast
Kim​ Seong-joo

Ahn Jung-hwan