Yes, Nina is available on Netflix in Singapore, but did you know you can unlock thousands of movies and shows not currently available in Singapore? The release date for Netflix Singapore was February 6th 2019, and here are the dates it was released on Netflix in other countries:
Netflix Thailand: Released on February 9th, 2019
Netflix Taiwan: Released on February 6th, 2019
Netflix Philippines: Released on February 6th, 2019
Netflix Hong Kong: Released on February 5th, 2019
Check out this sample list of movies you can unlock through American and International Netflix, including "Fargo (1996)", "Mary and Max (2009)", and "The Grapes of Wrath (1940)"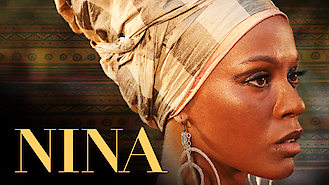 Nina
2015
Balancing self-exile, destructive vices and a fragile relationship with her manager, jazz icon and activist Nina Simone attempts a major comeback. She was known as the High Priestess of Soul and led a stormy life. Despite the odds, she fought to make her voice heard.
Cast
Zoe Saldana

David Oyelowo

Mike Epps

Ronald Guttman