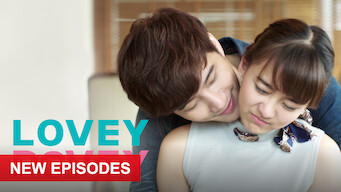 Is
แผนร้ายนายเจ้าเล่ห์: Season 1 (2016)
on Netflix South Africa?
1 / 5 (compiled from 1 review source)
South African Netflix Release: April 15, 2019
Thai TV Shows, Romantic TV Shows
Synopsis
When two brothers fall for two sisters, they quickly realize the age differences between them are too big to ignore.
Watch on Netflix
Cast
Chutavuth Pattarakampol, Sheranut Yusananda, Nichaphat Chatchaipholrat, Thassapak Hsu
แผนร้ายนายเจ้าเล่ห์: Season 1
Season 1 of แผนร้ายนายเจ้าเล่ห์ has 20 episodes. Because different Netflix countries have different availability for episodes, you'll need to check the episode listing below to see which are available in South Africa.
You can also click on any episode below to get more information on which Netflix countries it is available in.