Yes, Hotel Transylvania 3: Summer Vacation is available on Netflix in South Korea, but did you know you can unlock thousands of movies and shows not currently available in South Korea? The release date for Netflix South Korea was February 6th 2019, and here are the dates it was released on Netflix in other countries:
Netflix USA: Released on January 26th, 2019
Check out this sample list of movies you can unlock through American and International Netflix, including "Miller's Crossing (1990)", "Penelope (2006)", and "Fargo (1996)"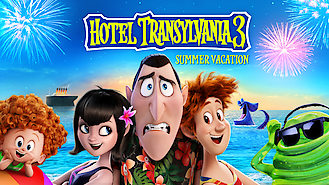 Hotel Transylvania 3: Summer Vacation
2018
It's love at first sight for Dracula when he meets Ericka, the charming but mysterious captain of the monster cruise that Mavis plans for the family. Her dad is lonely and stressed. Time for a family vacation! But watch out -- someone's out to crush all monsterkind.
Cast
Adam Sandler

Selena Gomez

Kevin James

Kathryn Hahn

Andy Samberg

David Spade

Steve Buscemi

Fran Drescher

Molly Shannon

Mel Brooks

Keegan-Michael Key