Yes, The Poet and the Boy is available on Netflix in South Korea, but did you know you can unlock thousands of movies and shows not currently available in South Korea? The release date for Netflix South Korea was February 3rd 2019, and it's currently not available on Netflix in any other countries.
Check out this sample list of movies you can unlock through American and International Netflix, including "Almost Love (2006)", "Hwang Jin Yi (2007)", and "Le Grand Chef 2: Kimchi Battle (2010)"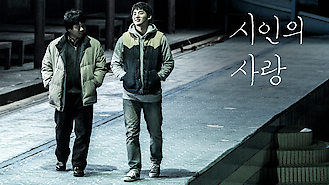 The Poet and the Boy
2017
After meeting a young man who works at a donut shop, a struggling poet with a wife desperate for a baby begins to feel things he's never felt before. He's a poet low on creativity and a husband with low sperm count. But inspiration comes. From the least likely of places.
Cast
Yang Ik-june

Jeon Hye-jin

Jung Ga-ram

Bang Eun-hee

Kim Sung-kyun