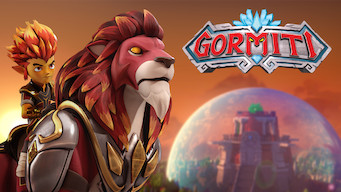 Is
Gormiti: Season 1 (2018)
on Netflix Spain?
1 / 5 (compiled from 1 review source)
Spanish Netflix Release: December 2, 2019
Kids' TV, Italian TV Shows, TV Cartoons
Synopsis
Four friends become guardians of the island Gorm and must harness powers of the elements to stop an evil lord and his army from ruling the kingdom. Hailing from four kingdoms, they each possess unique powers. Now, they must join forces to defeat the dark lord!
Watch on Netflix
Cast
Dermot Arrigan, Jenny Beacraft, Stephanie Figueira, Ella Galt, James Giblin, Noah Levin
Gormiti: Season 1
Season 1 of Gormiti has 26 episodes. Because different Netflix countries have different availability for episodes, you'll need to check the episode listing below to see which are available in Spain.
You can also click on any episode below to get more information on which Netflix countries it is available in.