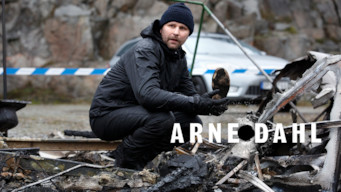 Is
Arne Dahl: Arne Dahl 2 (2015)
on Netflix Spain?
1 / 5 (compiled from 1 review source)
Arne Dahl: Arne Dahl 2 is not available on Netflix Spain
TV Dramas, Crime TV Shows, TV Thrillers, Scandinavian TV Shows, Swedish TV Shows, Nordic TV Shows, TV Shows based on Books, TV Mysteries
Synopsis
The elite, seven-member team of "A Unit" is tasked with solving the most complex crimes in Sweden, from murder and drug trafficking to espionage. An elite detective unit solves Sweden's toughest cases. The smartest criminals, the most violent crimes. Bring it on.
Cast
Irene Lindh, Niklas Åkerfelt, Malin Arvidsson, Claes Ljungmark, Shanti Roney, Matias Varela, Magnus Samuelsson, Vera Vitali, Natalie Minnevik