Yes, Tom of Finland is available on Netflix in Sweden, but did you know you can unlock thousands of movies and shows not currently available in Sweden? The release date for Netflix Sweden was December 6th 2018, and here are the dates it was released on Netflix in other countries:
Netflix Finland: Released on December 6th, 2018
Netflix Denmark: Released on December 6th, 2018
Netflix Norway: Released on December 5th, 2018
Check out this sample list of movies you can unlock through American and International Netflix, including "Mongol (2007)", "Charlie Wilson's War (2007)", and "Nowhere Boy (2009)"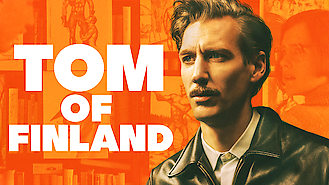 Tom of Finland
2017
This biographical portrait of erotic artist Touko Laaksonen traces his path from stealth fantasist of gay masculinity to major pop-culture influencer. In a dangerous time to be gay, he had a fetish for leather-wearing musclemen. By owning it, he became an inspiration.
Cast
Pekka Strang

Lauri Tilkanen

Werner Daehn

Jessica Grabowsky

Jakob Oftebro

Kari Hietalahti