Yes, Assassin's Creed is available on Netflix in Switzerland, but did you know you can unlock thousands of movies and shows not currently available in Switzerland? The release date for Netflix Switzerland was December 5th 2018, and here are the dates it was released on Netflix in other countries:
Netflix Ireland: Released on January 29th, 2019
Netflix UK: Released on January 28th, 2019
Netflix Japan: Released on December 6th, 2018
Netflix Italy: Released on December 5th, 2018
Netflix Portugal: Released on November 6th, 2018
Netflix Australia: Released on November 6th, 2018
Netflix New Zealand: Released on October 11th, 2018
Netflix USA: Released on February 23rd, 2018
Netflix Argentina: Released on January 3rd, 2018
Netflix Canada: Released on September 3rd, 2017
Check out this sample list of movies you can unlock through American and International Netflix, including "Sky Captain and the World of Tomorrow (2004)", "Touching the Void (2003)", and "Mongol (2007)"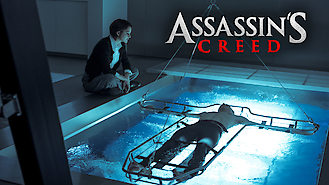 Assassin's Creed
2016
In this adaptation of the critically acclaimed video game franchise, a man on death row is rescued from execution by a mysterious organization. He's on the verge of death, but he has a chance to be born again -- as a new man with an ancient legacy.
Cast
Michael Fassbender

Marion Cotillard

Jeremy Irons

Brendan Gleeson

Michael Kenneth Williams

Charlotte Rampling