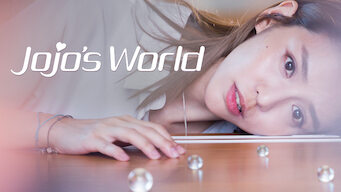 Is
Jojo's World: Season 1 (2017)
on Netflix Taiwan?
1 / 5 (compiled from 1 review source)
Taiwanese Netflix Release: December 21, 2018
Chinese TV Shows, TV Comedies, Romantic TV Shows, Taiwanese TV Shows
Synopsis
Diagnosed with a condition that could make her infertile, a career woman must choose one of four bachelors to make a baby with before time runs out.
Watch on Netflix
Cast
Tia Lee, In Deok Hwang, Yen-j, Jason Hsu, Andy Wu, Sharon Hsu
Jojo's World: Season 1
Season 1 of Jojo's World has 15 episodes. Because different Netflix countries have different availability for episodes, you'll need to check the episode listing below to see which are available in Taiwan.
You can also click on any episode below to get more information on which Netflix countries it is available in.