This list shows the Netflix titles released on a specific day in Taiwan.

Netflix released 3 movies and 4 brand new shows today. There were also 4 seasons of existing shows released.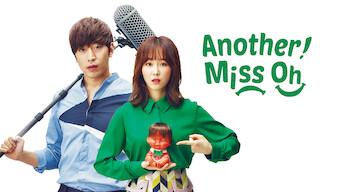 Oct

18 2019
A sound director who suddenly starts getting visions of someone else's future gets mired in the lives of two women, who happen to share the same name. She's lived in the shadow of this other person just because they have the same name. She won't go through that again. share:
Korean TV Shows, TV Comedies, Romantic TV Shows
Creator(s): Song Hyeon-wuk, Park Hae-yeong
Actors

: Seo Hyun-jin, Eric Moon, Jeon Hye-bin, Ye Ji-won, Kim Ji-seok, Lee Jae-yoon, Lee Han-wi, Kim Mee-kyeong, Oh Man-seok, Lee Pil-mo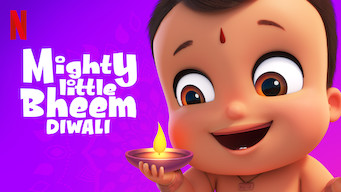 Oct

18 2019
From decorating his home to devouring sweets, join Bheem as he makes merry -- and a bit of mischief -- while the festival of lights is in full swing. Immensely lovable and unusually strong baby Bheem makes Diwali extra special. share:
Indian TV Shows, Kids' TV, TV Comedies, TV Cartoons
Creator(s): Rajiv Chilaka
Actors

: Samriddhi Shukla, Nishka Raheja, Arannya Kaur, Shanoor Mirza, Rajesh Kava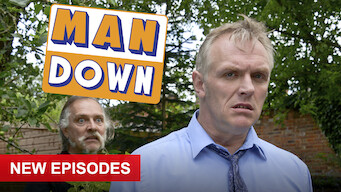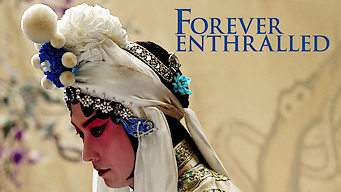 Here are a few movies and shows you can't watch in Taiwan without a VPN.
We've got step-by-step instructions for how to unlock Netflix around the world.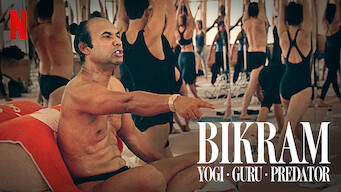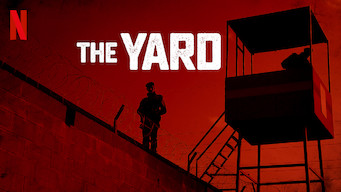 Oct

18 2019
After a fateful domestic clash, a devoted mother finds herself in prison and fighting to survive in hopes of reuniting with her daughter. Sacrifice. Survival. Regret. Revenge. How far will a mother go to protect her own? And at what price? share:
TV Dramas, Crime TV Dramas
Actors

: Demet Evgar, Ceren Moray, Nursel Köse, Kenan Ece, Teoman Kumbaracıbaşı, Çağdaş Onur Öztürk, Deniz Barut, Onuryay Evrentan, Görkem Mertsöz, Mert Tanık, Ayça Damgacı
Oct

18 2019
Fed up with their families and classmates, two teen girls from a wealthy part of Rome are drawn to the city's underworld and start leading double lives. In their posh world, social appearance is everything. Sick of playing by the rules, they begin a secret life without any. share:
Oct

18 2019
Hunter, author, cook and conservationist Steven Rinella treks into the world's most remote, beautiful regions, bringing game meat from field to table. The food is four-star, the setting is breathtaking. Dinner is served -- but only after he catches and cooks it. share: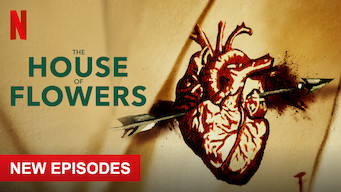 Oct

18 2019
In this dark comedy, a wealthy matriarch tries to maintain her family's facade of perfection after her husband's mistress exposes their dirty secrets. Their floral shop brought them fame and fortune — until their family secrets were leaked. Will they wilt from exposure? share: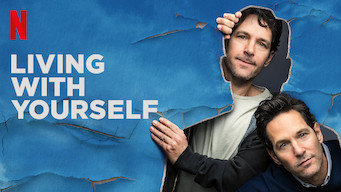 Oct

18 2019
Burned out on life, Miles undergoes a strange procedure at a strip mall spa -- and wakes to find he's been replaced by a better version of himself. Lurking inside you is another you. A better you. A you that you -- and everyone else -- is going to love. share:
TV Dramas, US TV Shows, TV Comedies
Creator(s): Timothy Greenberg
Actors

: Paul Rudd, Aisling Bea, Desmin Borges, Zoë Chao, Karen Pittman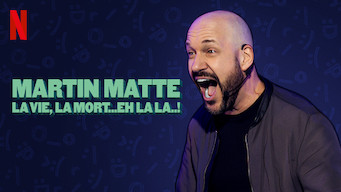 Oct

18 2019
Quebecois comedy star Martin Matte serves up embarrassing personal stories, a solution for social media trolls and more in this unpredictable special. Social media debacles, humiliating gym classes, surly teenagers: This comedy star can handle anything ... except a nail gun. share:
Comedies, Stand-Up Comedy
Director(s): Jean-François Blais
Actors

: Martin Matte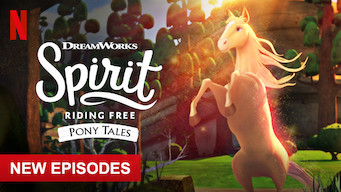 Oct

18 2019
The fun continues for Lucky and her friends with more adventure than ever before. Wherever they go, it's quite a ride -- and you get to come along! Bite-sized stories, inspiring songs and big adventure. It's a taste of everything you love about "Spirit Riding Free"! share: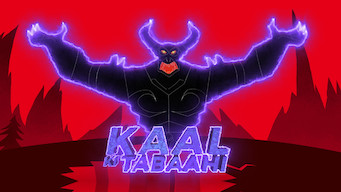 Oct

18 2019
Kaal is back -- bigger and badder than ever! Can Little Singham fight the battle of a lifetime to stop the demon's plans to wreak havoc on earth? This monster's determined to take over the whole world -- but not if the world's best kid cop can take him down first! share:
Action Comedies, Comedies, Hindi-Language Movies, Children & Family Movies, Indian Movies, Family Comedies
Director(s): Prakash Satam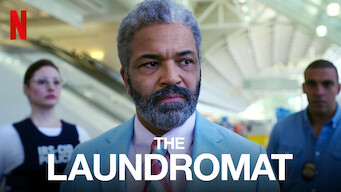 Oct

18 2019
When a widow gets swindled out of insurance money, her search for answers leads to two cunning lawyers in Panama who hide cash for the superrich. Their firm was the dirty little secret of the filthy rich. Then 21 people died. To uncover the truth, one widow follows the money. share:
Movies Based on Books, Dramas, Comedies, Dark Comedies, Movies Based on Real Life
Director(s): Steven Soderbergh
Actors

: Meryl Streep, Gary Oldman, Antonio Banderas, Sharon Stone, James Cromwell, Jeffrey Wright, Melissa Rauch, Jeff Michalski, Jane Morris, Robert Patrick, David Schwimmer