Yes, Born to Fight is available on Netflix in Thailand, but did you know you can unlock thousands of movies and shows not currently available in Thailand? The release date for Netflix Thailand was February 5th 2019, and it's currently not available on Netflix in any other countries.
Check out this sample list of movies you can unlock through American and International Netflix, including "The Day of the Jackal (1973)", "Terminator 2: Judgment Day (1991)", and "Butch Cassidy and the Sundance Kid (1969)"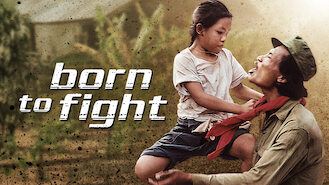 Born to Fight
2004
When a drug kingpin's goons threaten to bring the country to its knees, a mourning officer must fight back alongside his sister and an athletic team. His partner is brutally murdered. Now, against all odds, he must take on the vicious terrorists who are responsible.
Cast
Chupong Changprung

Nappon Gomarachun

Santisuk Promsiri

Dan Chupong

Piyapong Piew-on

Somrak Khamsing

Amornthep Waewsang

Suebsak Pansueb

Nantaway Wongwanichislip

Kessarin Ektawatkul

Rattaporn Khemtong