Yes, Occupied, Season 2 is available on Netflix in Thailand, but did you know you can unlock thousands of movies and shows not currently available in Thailand? The release date for Netflix Thailand was February 9th 2019, and here are the dates it was released on Netflix in other countries:
Netflix UK: Released on February 1st, 2019
Netflix Ireland: Released on February 1st, 2019
Netflix Italy: Released on September 21st, 2018
Netflix New Zealand: Released on August 30th, 2018
Netflix Panama: Released on August 24th, 2018
Netflix Pakistan: Released on August 15th, 2018
Netflix Bangladesh: Released on August 13th, 2018
Netflix India: Released on August 9th, 2018
Netflix Russia: Released on August 4th, 2018
Netflix Canada: Released on April 18th, 2018
Check out this sample list of movies you can unlock through American and International Netflix, including "Lights Out (2011)", "The Chicago Code (2011)", and "Terriers (2010)"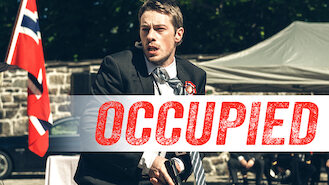 Occupied, Season 2
2015
In the near future, Russia initiates a "silk glove" invasion of Norway to restart oil production, but soon uncertainty, chaos and danger erupt. After a "friendly" Russian invasion, absolutely nothing in Norway will be changing ... at least on the surface.
Cast
Henrik Mestad

Ane Dahl Torp

Ingeborga Dapkunaite

Eldar Skar

Ragnhild Gudbrandsen

Kristin Braut-Solheim