Yes, The House That Never Dies is available on Netflix in Thailand, but did you know you can unlock thousands of movies and shows not currently available in Thailand? The release date for Netflix Thailand was November 8th 2018, and here are the dates it was released on Netflix in other countries:
Netflix Singapore: Released on November 8th, 2018
Netflix Philippines: Released on November 8th, 2018
Check out this sample list of movies you can unlock through American and International Netflix, including "The Woman in Black (2012)", "The Child's Eye (2010)", and "Cube Zero (2004)"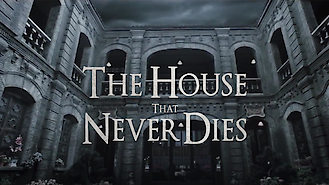 The House That Never Dies
2014
After moving into a legendary old mansion, a writer is haunted by visions of a ghost from China's Republican Era and uncovers a greater conspiracy. Her lover's away. Her daughter sees a girl in red. In this house, the trauma of the past bleeds into the present.
Cast
Francis Ng

Ruby Lin

Tony Yang

Monica Mok

Qin Hailu

Li Jing

Pat Ha

Elaine Jin

Yuen Cheung-Yan

Li Xiaochuan