Yes, Bull Durham is available on Netflix in the UK, but did you know you can unlock thousands of movies and shows not currently available in the UK? The release date for Netflix UK was September 26th 2015, and here are the dates it was released on Netflix in other countries:
Netflix USA: Released on February 1st, 2019
Netflix Ireland: Released on September 24th, 2015
Check out this sample list of movies you can unlock through American and International Netflix, including "(500) Days of Summer (2009)", "How to Steal a Million (1966)", and "Tootsie (1982)"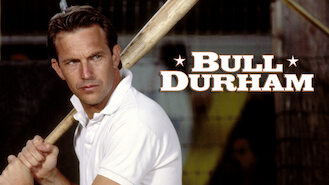 Bull Durham
1988
The perennially pitiful Durham Bulls ink pitching phenom "Nuke" LaLoosh (Tim Robbins), a gifted but undisciplined rookie, in hopes that he'll usher the team to victory. But it's up to seasoned bush-league catcher "Crash" Davis (Kevin Costner) to keep him in line. Meanwhile, a winsome groupie (Susan Sarandon) who confers sexual favors on a new player each season chooses Nuke as this year's beneficiary. The problem is, she's more attracted to Crash.
Cast
Kevin Costner

Susan Sarandon

Tim Robbins

Trey Wilson

Robert Wuhl

William O'Leary

David Neidorf

Danny Gans

Tom Silardi

Rick Marzan