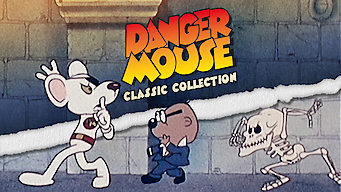 Is
Danger Mouse: Classic Collection: Season 6 (1992)
on Netflix USA?
1 / 5 (compiled from 1 review source)
American Netflix Release: March 9, 2019
Kids' TV, Animal Tales, British TV Shows, TV Comedies, TV Cartoons
Synopsis
Follow the adventures of superspy Danger Mouse and his bumbling sidekick, Penfold, as they jet around the world foiling their enemies' evil plots. He's an eyepatch-wearing super-spy with a talent for saving the world. He's also, technically, a rodent.
Watch on Netflix
Cast
David Jason, Terry Scott, Edward Kelsey, Brian Trueman