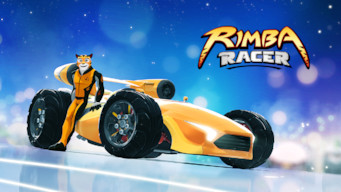 Is
RIMBA Racer: RIMBA Racer: Season 1 (2017)
on Netflix USA?
1 / 5 (compiled from 1 review source)
American Netflix Release: April 13, 2019
Kids' TV, Malaysian TV Shows, TV Cartoons
Synopsis
In this animated action series, a rookie driver seeks glory in a world-class auto race, but he'll need more than just his talent behind the wheel. This young tiger has something to prove. Perhaps the world's most prestigious racing event will satisfy his drive?
Watch on Netflix
Cast
Steven Tan, Sherilyn Pang Li Ching, Chi-Ren Choong, Kevin Adrian Barnaby, Azman Zulkiply, Tikriti Shabudin, Iain McNally
RIMBA Racer: RIMBA Racer: Season 1
RIMBA Racer: Season 1 of RIMBA Racer has 13 episodes. Because different Netflix countries have different availability for episodes, you'll need to check the episode listing below to see which are available in the USA.
You can also click on any episode below to get more information on which Netflix countries it is available in.