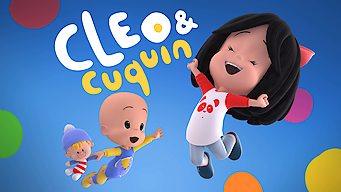 Is
Cleo & Cuquin: Season 1 (2018)
on Netflix USA?
1 / 5 (compiled from 1 review source)
American Netflix Release: December 5, 2018
Kids' TV, TV Cartoons, Spanish TV Shows
Creator(s): Víctor López
Director(s): Fernando Moro
Synopsis
Spirited sister-brother duo Cleo and Cuquín try on different professions each day to help their other siblings solve problems and enjoy new adventures. One day, they're astronauts. The next, they're sailors on the high seas. With a bit of imagination, anything is possible!
Watch on Netflix
Cleo & Cuquin: Season 1
Season 1 of Cleo & Cuquin has 42 episodes. Because different Netflix countries have different availability for episodes, you'll need to check the episode listing below to see which are available in the USA.
You can also click on any episode below to get more information on which Netflix countries it is available in.