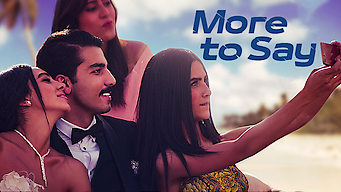 Is
More to Say: Season 1 (2018)
on Netflix USA?
1 / 5 (compiled from 1 review source)
American Netflix Release: March 13, 2019
TV Dramas, TV Thrillers, Middle Eastern TV Shows, TV Mysteries
Synopsis
After her son dies in an accident, a legal consultant is forced to prove her innocence when she's accused of his murder.
Watch on Netflix
Cast
Yousra, Naglaa Badr, Sherine Reda, Ahmed Hatem, Hesham Selim, Ingi Abou Zeid, Farouk El Fishawy, Mahmoud Fares, Tayam Amar, Heba Abdelaziz, Heba Abdelghany, Mariam El Khosht
More to Say: Season 1
Season 1 of More to Say has 30 episodes. Because different Netflix countries have different availability for episodes, you'll need to check the episode listing below to see which are available in the USA.
You can also click on any episode below to get more information on which Netflix countries it is available in.