Yes, Blue Planet II, Season 1 is available on Netflix in the USA, but did you know you can unlock thousands of movies and shows not currently available in the USA? The release date for Netflix USA was December 5th 2018, and here are the dates it was released on Netflix in other countries:
Netflix Canada: Released on December 5th, 2018
Check out this sample list of movies you can unlock through International Netflix, including "The Story of Film: An Odyssey (2011)", "The Life of Birds (1998)", and "Winged Migration (2001)"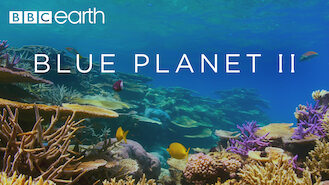 Blue Planet II, Season 1
2017
This sequel to the award-winning nature series "Blue Planet" dives beneath Earth's oceans to reveal the dazzling vistas and amazing creatures there. You've seen the jaw-dropping imagery of "Blue Planet." Now journey into the next frontier: Earth's oceans.