Yes, Breath is available on Netflix in the USA, but did you know you can unlock thousands of movies and shows not currently available in the USA? The release date for Netflix USA was December 5th 2018, and it's currently not available on Netflix in any other countries.
Check out this sample list of movies you can unlock through International Netflix, including "The Wrestler (2008)", "The Day of the Jackal (1973)", and "Das Boot: Director's Cut (1981)"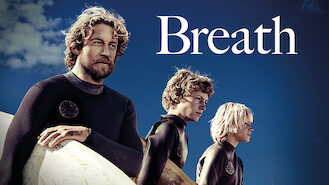 Breath
2018
In mid-1970s Australia, two small-town teenage boys befriend an enigmatic middle-aged surfer, who urges them to see the thrill in facing their fears. They were wading at the edge of adulthood. He urged them to jump -- and ride its every treacherous, triumphant wave.
Cast
Samson Coulter

Ben Spence

Simon Baker

Elizabeth Debicki

Richard Roxburgh

Rachael Blake

Jacek Koman